i've been lovin' mason jars since WAY before they were as popular as they are now. i've always (since i moved out of my parents house at the age of 18) used mason jars as drinking glasses. they're country. they're inexpensive. they're cute. they're country. they're ME!
a few years ago some friends were over for dinner & their son (who is suzanne's age) said, "suzanne, why do you have canning jars for glasses?" suzanne didn't know what to say! she looked at him in amazement & finally said, "those are canning jars??" !!!!! to her, she had grown up with them & they were glasses!!!
my mason jar "collection":
as a vase holding bluebonnets from my back yard!!!
linking to: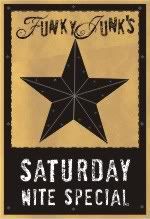 http://funkyjunkinteriors.blogspot.com/